Monday, March 16, 2009
Yay...
What time is it?
Its school holiday!
Finally have some time to take a break...
A short break...
Yes, a very short break...
Well,
my schedule during this holiday is almost full FULL...!
Huhu...
Live your life to the fullest.
Implementing this saying?!
Haha...
Anyway,
this blog has been deserted about...
Hmm...
1 month?
Due to extremely busy in these days...
>.<
Anyway,
will try my best to keep this blog updated always...
Its inevitable that my upcoming days will be getting more busier
(-.-!l)
Ohya,
found out some features of my bluetooth laser mouse after using it for quite a while =P
One of the features that I found it interesting is...
Tadaa...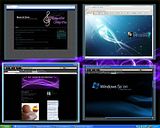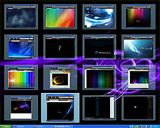 The application/window will enlarge & present at the top of all applications that are running once you click on it.
Actually its merely for fun... xD
Nothing special...
Teehee...


0 Comments: